Upcoming Events: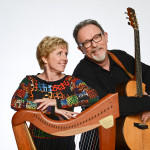 A Musical Afternoon with Moore & McGregor
Zonta fundraiser in support  of Cornerstone Housing for Women
Sunday, June 25th, 2017 3:00 – 5:00 p.m.
109 Lisgar St. (Unit 1102), Ottawa, ON
Ample parking on the street or nearby parking lots.
Tickets $50 ($30 Tax Receipt)
Limited tickets, RSVP and information:  S. Smith – 613 249-9097
_______________________________________________
Be sure to check back next week, (June 1) as we post photographs from the 17th Annual Awards Reception held a Ottawa City Hall.  We presented more than $10,000 in awards to 11 young women.  Our thanks to Anita Vandenbeld, MP, Ottawa West, Napean, for attending and sharing her personal remarks.  In additon, Zonta District 2 Governor, Marjorie Lavin came from Albany, NY,  to present the Zonta International Jane M. Klausman award.
May 11, 2017
On May 11, 2017, members of the Zonta Club of Ottawa attended the ManUP Inspire 2017 Conference.  Our thanks to Zontian, Krystal Valencia for being our spokesperson and to Prem Grainger and Sharon Jackson.  During the conference, the Zonta Club of Ottawa was thanked by ManUP for  our strong financial support given over the past three years. The last grant of $2,000 was presented to the ManUP team at our March 2017 dinner meeting.
____________________________________
Please check our social media feeds or send email for more information 
___________________
Overview
_________________________________________________________
Members of Zonta are executives or professionals in a recognized business, institution, or profession who are willing to support the objectives of Zonta.
The Zonta Club of Ottawa is a member of Zonta International, a leading global service and advocacy organization with more than 30,000 members worldwide. Founded in 1919 and named for a Native American Sioux word that means "honest and trustworthy," Zonta is made up of executives and professionals who work together to empower and assist women locally and internationally. The Zonta Club of Ottawa was chartered in 1929.
While Zonta is active in 66 countries, our clubs are not divided by country. Rather, our members work in geographic regions that transcend national and provincial borders. For example, Zonta Ottawa is part of a District that includes clubs in Montreal and many parts of New York State. This global structure enhances the truly international nature and scope of our mission and mandate.