Mona Tobgi
It is with great sadness that the Zonta Club of Ottawa announces we lost a true friend and sister Zontian this weekend.  The Club sends our deepest sympathy to Johnny/Jean and their dear Valerie and her husband and children.  There are no words to adequately express what Mona meant to the Club and how much we appreciate all she has done. Her memory will live on forever.
Mona Tobgi ((née Chiniara)
Passed away on July 14, 2017. Daughter of the late Ernest Chiniara and Aurore Karalambides, she leaves behind her cherished husband Johnny/Jean Tobgi, her precious daughter Valerie Organ (Byron), her darling grandchildren Tyler and Abigail, her beloved sisters Sylvie Pennaneach (the late Guy), Gisèle Abbyad (the late André) and Huguette Chiniara, as well as many dear cousins, nephews, nieces and wonderful friends. Mona attended St. Clare's College in Egypt and graduated with an MBA from Université du Québec à Montréal. She joined CIBC in 1965 and was the first woman in Quebec to become a "Fellow of the Institute of Canadian Bankers" (FICB). From 1974 to 1997 she was CIBC's Quebec Regional Controller and Business Consultant Finance in Montreal, and from 1997 to 2001, she was CIBC's Ontario East and North's Business Consultant Finance and Senior Financial Analyst in Ottawa. In 2002, she joined Industry Canada from where she retired in 2011 from her role as Senior Business Development Officer promoting Canada's environmental industry in Canada and abroad. Mona was an active member of Zonta International (in Montreal 1984-1997 and in Ottawa since 1998). She valued her network of friends from Zonta, Breast Cancer Action (BCA) Ottawa, CIBC and Industry Canada. Mona was especially thankful for the tremendous support she received from Johnny, Valerie, her networks, her family, relatives and friends during her illness.
The family will receive condolences at the Heritage Funeral Complex, 1250 Trim Rd. Orleans, ON on Saturday, July 22, 2017, from 9:30AM to 11:00AM. Funeral mass will follow at the chapel within the complex. A private interment will be held at Cimetière St. Joseph d'Orléans. The family will then join guests for a celebration of life at the Heritage Funeral Complex. A 40th day memorial service will be held at Saint Sauveur Melkite Greek Catholic Cathedral, 10025 De l'Acadie Boulevard, Montreal, QC on Sunday, August 27, 2017 at 12:00PM.
If one wishes, tributes may be sent to Breast Cancer Action Ottawa (www.bcaott.ca), to the Zonta International Foundation (http://foundation.zonta.org) or to a charity of your choice.
__________________
Décédée le 14 juillet 2017. Fille de feu Ernest Chiniara et de feue Marie Aurore Karalambides, elle laisse dans le deuil son très cher époux Johnny/Jean Tobgi, sa précieuse fille Valérie (Byron Organ), ses petits-enfants chéris Tyler et Abigail, ses sœurs bien-aimées Sylvie (feu Guy Pennaneach), Gisèle (feu André Abbyad) et Huguette Chiniara, ainsi que de nombreux cousins, neveux, nièces et amis merveilleux. Mona a fréquenté le Collège St. Clare en Égypte et a obtenu un MBA de l'Université du Québec à Montréal. Elle a commencé une longue carrière à la CIBC en 1965 et a été la première femme au Québec à qui on a décerné le titre de  B.I.B.C. (Brevet de l'Institut des banquiers canadiens). De 1974 à 1997, elle occupait le poste de Contrôleur régional et conseiller en gestion des finances pour la région du Québec de la CIBC à Montréal et, de 1997 à 2001, elle occupait le poste de conseiller en gestion des affaires et Analyste financier senior à Ottawa pour la région d'Ontario Est et Nord à Ottawa. En 2002, elle s'est jointe à Industrie Canada d'où elle a pris sa retraite en 2011 de son poste d'agente principale de développement des affaires pour l'industrie canadienne de l'environnement au Canada et à l'étranger. Mona était membre actif de Zonta International (à Montréal 1984-1997 et à Ottawa depuis 1998). Elle a beaucoup apprécié ses réseaux de Zonta, Breast Cancer Action (BCA) Ottawa, CIBC et Industrie Canada. Mona a été particulièrement reconnaissante pour l'appui formidable qu'elle a reçu de Johnny, Valérie, ses réseaux, sa famille, parents et amis pendant sa maladie.
La famille recevra les condoléances au Complexe Funéraire Héritage, 1250 Chemin Trim, Orléans, ON, le 22 juillet 2017 de 9h30 à 11h00. La messe funéraire suivra à la chapelle du complexe. Un enterrement privé aura lieu ensuite au Cimetière St. Joseph d'Orléans. La famille se joindra par la suite aux invités pour une célébration de la vie au Complexe Funéraire Héritage. Un service commémoratif du quarantième jour aura lieu à la Cathédrale Grecque Catholique Saint-Sauveur Melkite, 10025, boulevard de l'Acadie, Montréal, QC, le 27 août 2017 à 12h00.
Si vous le désirez, des hommages peuvent être envoyés à Breast Cancer Action Ottawa (www.bcaott.ca), à la Fondation Internationale Zonta (http://foundation.zonta.org) ou à un organisme de bienfaisance de votre choix.
Upcoming Events: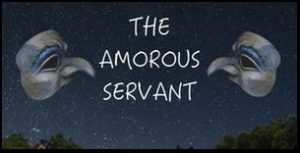 Theatre Under the Stars – Strathocona Park
Odyssey Theatre presents the Amorous Servant, by Carlo Goldoni
Wednesday, July 19, 2017
Gate opens at 7:30, show 8:00 pm
$22.00 Per Ticket
All tickets must be purchased in advance of July 15, 2017.
A rain date will apply, if necessary.

Contacts:   valerieknowles@bell.net
www.zontaottawa.ca
(Zonta Club of Ottawa Fund Raiser in support of our 2017/2018 Awards & Bursaries )
THE AMOROUS SERVANT
by Carlo Goldoni, Translated by John Van Burek and Directed by Attila Clemann.
The Amorous Servant is about a clever young maid, bound in dedication and honour to her disinherited master. With a love that knows no bounds, this servant expertly schemes to break through the greed and treachery that has corrupted her master's house. She's determined to bring peace to his wealthy but dysfunctional family. Love and honour meet the physicality and hilarity of Commedia dell'Arte in this rarely seen jewel by Carlo Goldoni.
Reviews: "The Amorous Servant presents an 18th century feminist with 20th century charm. She's breaking lace ceilings all over the place." —Attila Clemman, Director; "It's a story about the self-sacrifice of true love that will enrapture your heart and leave you in stitches!" —Laurie Steven, Artistic Director

_______________________________________________
Be sure to check back as we post photographs from the 17th Annual Awards Reception held a Ottawa City Hall.  We presented more than $10,000 in awards to 11 young women.  Our thanks to Anita Vandenbeld, MP, Ottawa West, Napean, for attending and sharing her personal remarks.  In additon, Zonta District 2 Governor, Marjorie Lavin came from Albany, NY,  to present the Zonta International Jane M. Klausman award.
May 11, 2017
On May 11, 2017, members of the Zonta Club of Ottawa attended the ManUP Inspire 2017 Conference.  Our thanks to Zontian, Krystal Valencia for being our spokesperson and to Prem Grainger and Sharon Jackson.  During the conference, the Zonta Club of Ottawa was thanked by ManUP for  our strong financial support given over the past three years. The last grant of $2,000 was presented to the ManUP team at our March 2017 dinner meeting.
____________________________________
Please check our social media feeds or send email for more information 
___________________
Overview
_________________________________________________________
Members of Zonta are executives or professionals in a recognized business, institution, or profession who are willing to support the objectives of Zonta.
The Zonta Club of Ottawa is a member of Zonta International, a leading global service and advocacy organization with more than 30,000 members worldwide. Founded in 1919 and named for a Native American Sioux word that means "honest and trustworthy," Zonta is made up of executives and professionals who work together to empower and assist women locally and internationally. The Zonta Club of Ottawa was chartered in 1929.
While Zonta is active in 66 countries, our clubs are not divided by country. Rather, our members work in geographic regions that transcend national and provincial borders. For example, Zonta Ottawa is part of a District that includes clubs in Montreal and many parts of New York State. This global structure enhances the truly international nature and scope of our mission and mandate.