Important Happenings
Join us for Breakfast 
Saturday, January 20, 2018, Kristy's Restaurant, 809 Richmond Rd, Ottawa, ON K2A 0G7
Contact Sophia Harris for details and the Evite!
16 Days of Activism
From 25 November, the International Day for the Elimination of Violence against Women, to 10 December, Human Rights Day, the 16 Days of Activism against Gender-Based Violence Campaign is a time to galvanize action to end violence against women and girls around the world.
The Zonta Club of Ottawa, Ontario, will be participating throughout the 16 days.  Check here for our planned activities.
The 16 Days!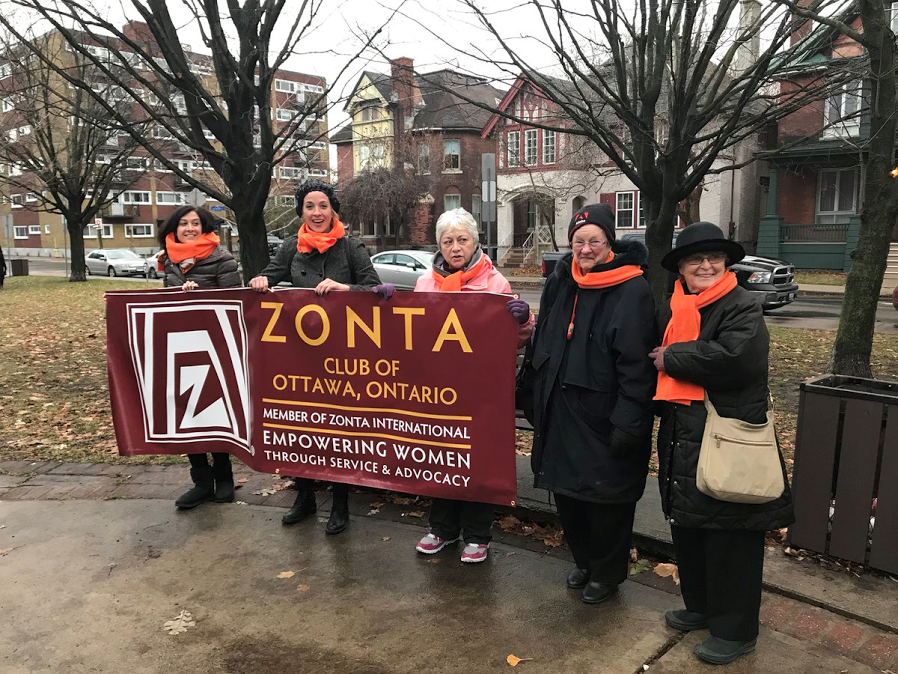 Zonta Club of Ottawa, Ontario's Youth Awards:
NOTE:  The Young Women in Public Affairs Award and the Jean M. Coon Award Applications are now online.  Applications are due February 14, 2018.
Jane M. Klausman Award
We just learned that our 2017 Zonta Club Winner of the Jane M. Klausman Women in Business Scholarship was the District 2 Winner as well.  Belinda Maciejewski, from the University of Ottawa, will graduate this month with her Master's Degree in Health and Administration. Belinda would like to bring technology and business practices to the forefront of healthcare reform.

Overview
_________________________________________________________
Members of Zonta are executives or professionals in a recognized business, institution, or profession who are willing to support the objectives of Zonta.
The Zonta Club of Ottawa, Ontario, is a member of Zonta International, a leading global service and advocacy organization with more than 30,000 members worldwide. Founded in 1919 and named for a Native American Sioux word that means "honest and trustworthy," Zonta is made up of executives and professionals who work together to empower and assist women locally and internationally. The Zonta Club of Ottawa was chartered in 1929.
While Zonta is active in 66 countries, our clubs are not divided by country. Rather, our members work in geographic regions that transcend national and provincial borders. For example, Zonta Ottawa ON is part of a District that includes clubs in Montreal and many parts of New York State. This global structure enhances the truly international nature and scope of our mission and mandate.
(Note:  There are two Zonta Clubs of Ottawa – ours in Ontario, Canada, and the Zonta Club of Ottawa, Illinois is in the United States)