Upcoming Events: 
Please join us for our Annual Awards Reception
Wednesday, May 24th. 7:00 p.m. in the Jean Pigott Room, Ottawa City Hall.
The event will gather Award winners including two students in high school, two mature university students, four emerging theatre artist and one student enrolled in an MBA program in the Ottawa Region.  The club will also award their newest bursary, presented to a new immigrant single mother who is has returned to an education program and will recognize Sylvie Begin, with the Zontian Award. giving outstanding service and commitment to the Club.
___________________________________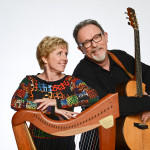 A Musical Afternoon with Moore & McGregor
Zonta fundraiser in support  of Cornerstone Housing for Women
Sunday, June 25th, 2017
109 Lisgar St. (Unit 1102), Ottawa, ON
Ample parking on the street or nearby parking lots.
Tickets $50 ($30 Tax Receipt)
Limited tickets, RSVP and information:  S. Smith – 613 249-9097
_______________________________________________
May 11, 2017
On May 11, 2017, members of the Zonta Club of Ottawa attended the ManUP Inspire 2017 conference.  Our thanks to Zontian, Krystal Valencia for being our spokesperson.  During the conference, the Club was thanked by ManUP for their strong financial support given over the past three years. The last grant of $2,000 was presented to the ManUP team at our March, 2017 dinner meeting.
____________________________________
Please check our social media feeds or send email for more information 
___________________
Overview
_________________________________________________________
Members of Zonta are executives or professionals in a recognized business, institution, or profession who are willing to support the objectives of Zonta.
Founded in 1919, Zonta International is a global organization of executives and professionals working together to advance the status of women worldwide through service and advocacy. Today there are more than 30,000 members belonging to more than 1,200 Zonta Clubs in 63 countries and geographic areas, The Ottawa Club was founded in 1929.
Among the first Canadian Zontians:  Agnes Macphail, first woman to be elected to Parliament; Senator Cairine Wilson, first woman senator; and Senator Muriel McQueen Fergusson, first female Speaker of the Senate.
The Club meets once a month for a dinner meeting, usually on the fourth Wednesday of the month.  All members are expected to join committees and participate in meetings, activities and events.