Members of Zonta are executives or professionals in a recognized business, institution, or profession who are willing to support the objectives of Zonta.
Founded in 1919, Zonta International is a global organization of executives and professionals working together to advance the status of women worldwide through service and advocacy.
Today there are more than 30,000 members belonging to more than 1,200 Zonta Clubs in 63 countries and geographic areas,The Ottawa Club was founded in 1929.
Among the first Canadian Zontians:  Agnes Macphail, first woman to be elected to Parliament; Senator Cairine Wilson, first woman senator; and Senator Muriel McQueen Fergusson, first female Speaker of the Senate.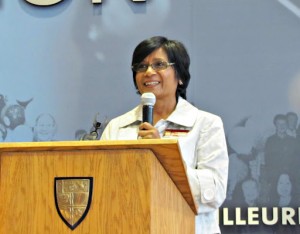 The Club meets once a month for a dinner meeting, usually on the fourth Wednesday of the month.  All members are expected to join committees and participate in meetings, activities and events.
Upcoming: 
Awards Reception – May 27, 2015 -Rockcliffe Park Recreation Centre, 7:30 p.m.
May 30 – Please join the Workshop in Ogdensburg…  See District 2 for more info.
June Board Meeting- TBD
July Odyssey Theatre evening under the stars – Wednesday July 22.  Details to follow
Summer picnic north of Ottawa at Val Hume's cottage!  Saturday, August 8
Next Meeting:  Annual Awards Reception
Wednesday, May 27, 2015
Rockcliffe Recreation Centre, 390 Springfield, Ottawa, ON
Arrival:  7:30 p.m.
Ceremony: 7:45 p.m.
Reception 8:45-9:30 p.m.
Special Guest Speaker:  Dr. Joana Rocha, Assistant Professor with The Department of Mechanical and Aerospace Engineering.
Ice Cream Reception!
Adults $20
Under 16, Free
RSVP  Patricia Dunn: [email protected]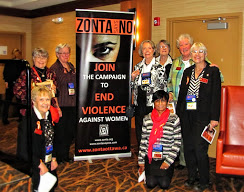 Be sure to see the UN and Zonta page under Zonta International.  Important information is updated often.