Overview
Members of Zonta are executives or professionals in a recognized business, institution, or profession who are willing to support the objectives of Zonta.
Founded in 1919, Zonta International is a global organization of executives and professionals working together to advance the status of women worldwide through service and advocacy.
Today there are more than 30,000 members belonging to more than 1,200 Zonta Clubs in 67 countries and geographic areas, The Ottawa Club was founded in 1929.
Annually our Club distributes a number of grants and bursaries to women in the greater Ottawa community.
Our club offers:
Community service and advocacy
Opportunities to have an impact through international projects
The Club meets once a month for a dinner meeting, usually on the fourth Wednesday of the month.  All members are expected to join committees and participate in meetings, activities and events. Note:  All members are welcome to attend Board Meetings, usually on the second Wednesday of the month.  RSVP with a member of the Board.
_________________________________________________
ZONTA
 MISSION – Zonta International is a leading global organization of professionals empowering women worldwide through service and advocacy 
VISION – Zonta International envisions a world in which women's rights are recognized as human rights and every woman is able to achieve her potential In such a world, women have access to all resources and are represented in decision making positions on an equal basis with men. In such a world, no woman lives in fear of violence.
THEME – empowering women through service and advocacy
November 25th – Holiday  Meeting



Bring your guests and join us for a wonderful evening of fellowship and celebration at our annual Christmas and holiday party.
Please bring your favourite appetizer ready to share and your non-achoholic beverage of choice.
We will be collecting cash donations for Zonta Club of Ottawa and for Zonta International Programs. (An official tax receipt can only be issued for donations to ZCO as per CRA regulations).
When:  November 25th, 2015.
6:30 – 8:30 P.M.
Where: Teamsters Local Union No. 91 – 1300 Ages Drive Ottawa, ON K1G 5T4  (Enter through the parking lot door)
RSVP – Pat Dunne
_____________________
November is #Shine the Light on Violence Against Women Month – be sure to follow along and participate in various activities!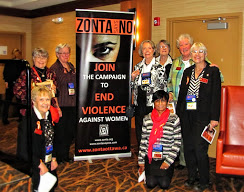 Be sure to see the UN and Zonta page under Zonta International.  Important information is updated often.