2019 Awards Celebration
Rachana Champaneri Winner:  2019 New Immigrant Education Award
(LR Christina, Prem, Rachana, Joanne, Chiedza)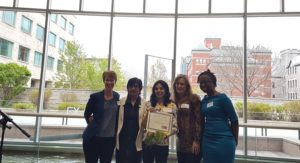 Ms. My Nhu Ha Nguyen 
Winner: Jane M Klausman 2019 Zonta Club of Ottawa and Zonta District 2

---
---
2018 Awards Night Celebration
(LR President Val Hume, Treasurer Cindy O'Neil; Guest Speaker Alanna Wall)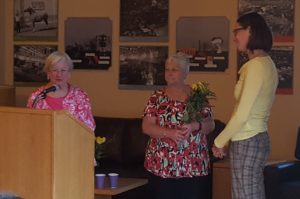 Presentation to outgoing President Val Hume by ZCO Members
---
---
2017 Awards Night
Presenters:
Prem Grainger                                        Sylvie Begin                                      Val Hume
Elahe Foroozani – Winner:  2017 New Immigrant Award
Zonta District 2 Governor Marjorie Lavin & Carmelia Dubic (Jane Klausman Women in Business)
Carmelia Dubic 2016 Jane M Klausman winner Zonta Club of Ottawa and                     Zonta District 2,  and  Zonta International
---
---
2016 Awards Celebration
Prem Grainger, (L) Presenting Allison  Montiminy (C) with the 2016 Jean M. Coon Humanitarian Award, with Yvonne Quinton (R), District 2, Area 4 Director, Zonta International by her side.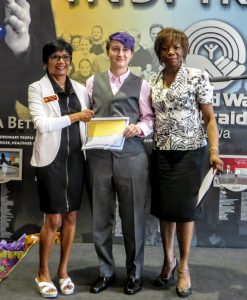 ---
---
2015 Awards Celebration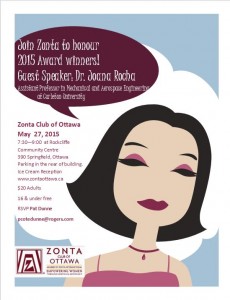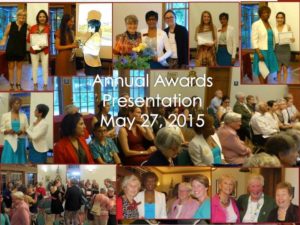 Special Guest Speaker, Dr. Joana Rocha, Assistant Professor with the Dept. of Mechanical and Aerospace Engineering, Carleton U.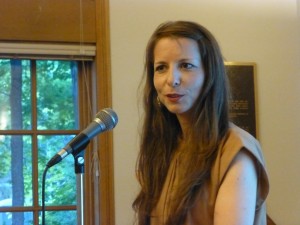 Zonta President, Prem Grainger is presented the 2015 Zontian Award by Pat Dunne (R) and Susan Smith (L)
L to R: Sylvie Begin, presenter, Niki Dule, Carleton U Award Winner and Prem Grainger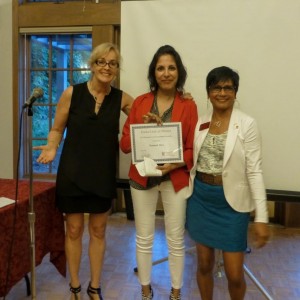 ---
---
2014 Awards Celebration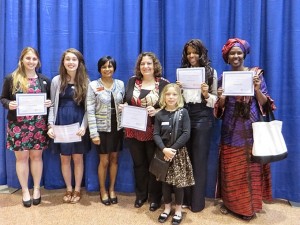 ---
---
2013 Awards Night
 2013 Jane M Klausman Winner: Mimi Lam
Zonta Club of Ottawa and Zonta District 2 and Zonta Internationa

l



---
---
2012 Awards Night
Sandra Murugi Konji   
YWPA Winner:   Zonta Club of Ottawa and Zonta District 2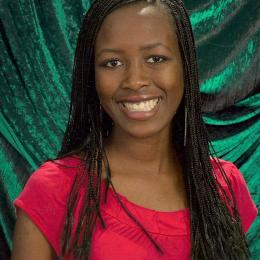 ---
2011 Awards Night
---
Awards Celebrations:   2009, 2010, 2011, 2012 & 2013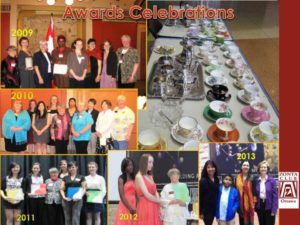 ---
---
2005 Awards Night
Zonta Club of Ottawa Emerging Artist Award 2005
Koby Rogers Hall
---
---
1998 Winner
Chantal Gervais
Winner: Zonta Club of Ottawa, Visual Arts Winner 1998 & 2014 Karsh Winner
Link to CV:  https://www.chantalgervais.ca/index.php/en/photography/8-about/5-cv
---
---
1991 Awards Celebration
Sandra Oh     Winner:  1991 Zonta Club of Ottawa Theatre Arts Bursary