Season 2021
CommediaTalks
WEBINAR: Sharing 35 years of experience in this unique art form
Odyssey is Canada's foremost exponent of Commedia dell'Arte, a form of Italian masked theatre rich in social satire and physical comedy.  We have adapted Commedia to produce contemporary adaptations of both classic and new plays. Starting in 2021, a series of eight unique one-hour monthly sessions will provide a wealth of knowledge on the art behind this art form that inspires our award-winning work.
CommediaTalks will explore the stock characters, stories, satire and comedy of Commedia through commentary, interviews and performances of contemporary and classical scenes from our repertoire by Odyssey actors. It will include discussions with designers, actors, directors and playwrights providing insights on how to stage work integrating movement, music, masks and Commedia. The webinar will be an extraordinary permanent resource for artists, students, community theatre practitioners, teachers and theatre lovers across Canada and globally.  
---
---
Odyssey Theatre cancels Theatre Under the Stars, launches innovative online theatre series
April 28th, 2020 / No Comments
Odyssey to bring its creative magic to the virtual stage
OTTAWA — Odyssey Theatre has made the difficult decision to cancel this summer's Theatre Under the Stars production in Strathcona Park due to the global health crisis. Rather than going dark, Odyssey will launch A Virtual Odyssey – an innovative digital theatre series to captivate audiences with creative and interactive online programs for families, youth, adults and artists.
---
---
Odyssey Theatre
presents
Theatre Under The Stars
(at Strathcona Park)
Every summer, our club supports local theatre and sells tickets to raise funds to support our annual awards program.
Find out more information about Odyssey Theatre here.
---
---
Odyssey Theatre cancels Theatre Under the Stars, launches innovative online theatre series
2020
2020 marks Odyssey Theatre's 35th anniversary.
---
2019
Wed., July 24, 2019
Gate opens at 7:30, show starts 8:00 pm
$22.00 Per Ticket
Show Description:
The Bonds of Interest
Written by Jacinto Benavente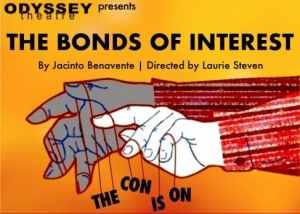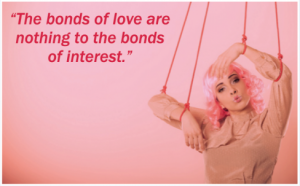 The bonds of love are nothing to The Bonds of Interest Don't miss Odyssey Theatre's 34th season of Theatre Under the Stars. It is excited to present the world premiere of a new translation of The Bonds of Interest by Spanish playwright and Nobel Prize laureate, Jacinto Benavente.
The con is on when two penniless con artists arrive in a town of pretenders and concoct a devious scheme to get rich. But the town is in too deep and too tied up in their vested bonds of interest to blow the whistle.
Directed by Artistic Director Laurie Steven, this production will weave the company's signature masks and Commedia dell'Arte with the play's delightful wit and savage farce to create a flamboyantly theatrical production that will speak to today's audiences.
A talented team of designers and a cast of twelve will create a stunning production that promises to be the hit of the summer. Rarely seen in North America, Benavente's modern Commedia dell'Arte masterpiece is a wickedly clever satire about self-interest, greed, and corruption in the modern consumer-driven world.
This marvellous new translation is being developed by Odyssey Theatre in collaboration with Catherine Boyle of Out of the Wings. Based in London UK, and associated with King's College London University, they are dedicated to bringing the trove of untranslated Spanish theatre to English-speaking audiences.
---
2018
Lysistrata and the Temple of Gaia
Written and directed by David S. Craig
A provocative, sexual, and funny new play that blends farce, Greek chorus work, and a giant masked goddess to expose our apathy to environmental catastrophe.
---
---
2017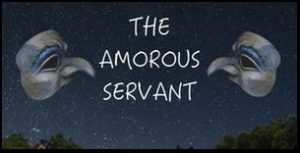 By Carlo Goldoni
Translated by John Van Burek
Directed by Attila Clemann
A Canadian translation of a Goldoni Commedia jewel about the value of integrity.
---
---
2016
The Servant of Two Masters
By Carlo Goldoni
Adapted and directed by Andy Massingham
In this rollicking comedy, the savvy and perpetually hungry servant Truffaldino concocts a scheme to double his wages (and his meals) by serving two masters at once.
---
---
2015
The Things We Do For Love
An evening of three plays inspired by the traditions of Spanish Commedia dell'Arte.
Saving Melisandre
Written and directed by Laurie Steven
Inspired by an episode from Cervantes' Don Quixote
The Love of Don Perlimpìn and Belisa in the Garden
By Federico García Lorca
Adapted and directed by Laurie Steven
Whether You Like It or Not
By Tirso de Molina
Translated and adapted by José María Ruano de la Haza
Directed by Laurie Steven
---
---
2014
The Financier
By Alain-René Lesage
Translated by Laurie Steven and Joanne Miller
Directed by Laurie Steven
A satiric look at society filled with greedy schemers.
---
---
2013
Arms and the Man
By George Bernard Shaw
Directed by Andy Massingham
Shaw's comedy about love and war.