In 2021 Zonta Club of Ottawa, Canada made a donation of $1000 to Odyssey Theatre to support Youth Theatre Programs.   
As there was no Theatre Arts award given in 2020, and the Odyssey Theatre production in the Park was cancelled, Zonta members decided to donate funds towards supporting Odyssey in the production of virtual content.
Hello,                                                                     Wed, Dec 1, 2021
Thank you very much and best wishes for a safe and happy holidays
John
John Forster
General Manager
Thanks to our Youth Theatre Programs partners!
Stay tuned next Summer for the 2022 season of the
program. For more information, visit our Youth page on
our website!
---
---
Zonta Club of Ottawa contributes gift of $1,000 to Odyssey Theatre to help continue its programs during the Covid-19 pandemic.
The Zonta Club of Ottawa, Canada (ZCO) was pleased to provide a gift of $1,000 to Ottawa's Odyssey Theatre to help support the theatre's programs and activities during the global pandemic.
ZCO is a longstanding supporter of Odyssey Theatre. In previous years, the club has partnered with the theatre to fundraise through the purchase and resale of tickets for the preview showing of Odyssey's annual Theatre in the Park production. The funds raised went towards ZCO's annual Awards Program, including a Theatre Arts award.
As there was no Theatre Arts award given in 2020, and the Odyssey Theatre production in the Park was cancelled, Zonta members decided to donate funds towards supporting Odyssey in the production of virtual content.
The theatre company is now offering a Virtual Odyssey, an online theatrical series of podcasts with modern retellings of folktales, live readings of plays in progress, a webinar exploring the richness of mask and movement. They also held a highly successful Youth Apprenticeship program this past summer.
The ZCO funds were used to support the online Youth Apprenticeship program. Twenty-five high-school students from across the region applied and twelve students were selected to participate in the program. From July 30 to August 26, they participated in 10 free virtual workshops with professional theatre artists, including actors, producers and designers. The students learned about acting, theatre and costume design and directing. They also enjoyed a session with 10 professional actors demonstrating performance techniques.
Laurie Steven, Odyssey Theatre's Artistic Director, had this to say about the value of the Youth Apprenticeship program:
"This year's virtual Youth Apprenticeship Program introduced young people to the world of Commedia dell'arte through online interactive workshops in performance, set and costume design, writing, and directing. The program encouraged students to build lasting connections in the theatre community and finished with a presentation of scenes, monologues, and improvised pieces, presented live online for friends and family. We were thrilled to receive a generous donation from the Zonta Club of Ottawa, which allowed us to run this program online for twelve deserving high school students from across the region."
At the end of the program, the students participated in a "performance" of their own via Zoom, where they presented their own scenes, monologues and improvised pieces, and received feedback from a director. This virtual show was attended by family and close friends along with some of the theatre professionals who had worked with the students.
By all accounts, the students had a great time and gained valuable knowledge and skills during the program. Here is a snapshot of some of the students' comments:
"My favourite part of the program was coming up with our scenario for the ending presentation and writing out different scenes for it. I also really enjoyed performing during our final presentation for my parents and friends. The best thing I learned during this program was the history behind commedia and how every character has an important element to bring to the story."
"My favorite part was the overall experience and opportunity this was. I loved meeting new people and being introduced to the new world of Commedia Dell'arte."
"My favorite part was the professional Commedia Talks Presentation and Q&A. This helped me understand how Commedia worked as an artistic form, rather than just a model for character archetypes."
"My favourite part was being able to work with all my fellow apprentices and working to create our unique scenarios. The best thing I learned was not only how to portray each of Commedia's unique characters, but how we could portray them inn our own manner in our scenarios."
"Our instructors were amazing to work with and they always had our best interests in mind. Working with them really helped me discover all of the different characters that I never knew I could portray."
"I found that all the activities we did online ran smoothly, and that all the apprentices were super friendly with one another. I overall enjoyed being part of this program over the summer and learned a lot about the professional theatre industry."
"What a fun experience this has been in August. I had so much fun working with Eleanor and Caity and I am grateful to have had this experience and to have made a bunch of new friends along the way."
ZCO is a member of Zonta International, a global organization of professionals with a mandate to empower women through service and advocacy. Each year the club awards university and theatre art bursaries
For more information, please contact CJ Blake at president@zontaottawa.ca or visit the website of the Zonta Club of Ottawa, Canada at www.zontaottawa.ca
For more information about Odyssey Theatre and its Virtual Odyssey program, please visit http://www.odysseytheatre.ca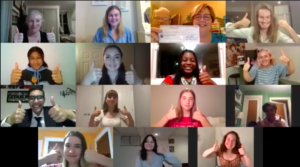 Screen-Shot-2020-08-27–Odyssey-Theatre.png
---
---
Season 2021
CommediaTalks
WEBINAR: Sharing 35 years of experience in this unique art form
Odyssey is Canada's foremost exponent of Commedia dell'Arte, a form of Italian masked theatre rich in social satire and physical comedy.  We have adapted Commedia to produce contemporary adaptations of both classic and new plays. Starting in 2021, a series of eight unique one-hour monthly sessions will provide a wealth of knowledge on the art behind this art form that inspires our award-winning work.
CommediaTalks will explore the stock characters, stories, satire and comedy of Commedia through commentary, interviews and performances of contemporary and classical scenes from our repertoire by Odyssey actors. It will include discussions with designers, actors, directors and playwrights providing insights on how to stage work integrating movement, music, masks and Commedia. The webinar will be an extraordinary permanent resource for artists, students, community theatre practitioners, teachers and theatre lovers across Canada and globally.  
---
---
Odyssey Theatre cancels Theatre Under the Stars, launches innovative online theatre series
April 28th, 2020 / No Comments
Odyssey to bring its creative magic to the virtual stage
OTTAWA — Odyssey Theatre has made the difficult decision to cancel this summer's Theatre Under the Stars production in Strathcona Park due to the global health crisis. Rather than going dark, Odyssey will launch A Virtual Odyssey – an innovative digital theatre series to captivate audiences with creative and interactive online programs for families, youth, adults and artists.
---
---
Odyssey Theatre
presents
Theatre Under The Stars
(at Strathcona Park)
Every summer, our club supports local theatre and sells tickets to raise funds to support our annual awards program.
Find out more information about Odyssey Theatre here.
---
---
Odyssey Theatre cancels Theatre Under the Stars, launches innovative online theatre series
2020
2020 marks Odyssey Theatre's 35th anniversary.
---
2019
Wed., July 24, 2019
Gate opens at 7:30, show starts 8:00 pm
$22.00 Per Ticket
Show Description:
The Bonds of Interest
Written by Jacinto Benavente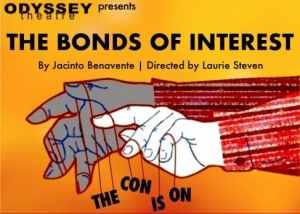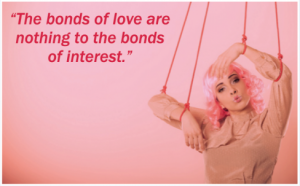 The bonds of love are nothing to The Bonds of Interest Don't miss Odyssey Theatre's 34th season of Theatre Under the Stars. It is excited to present the world premiere of a new translation of The Bonds of Interest by Spanish playwright and Nobel Prize laureate, Jacinto Benavente.
The con is on when two penniless con artists arrive in a town of pretenders and concoct a devious scheme to get rich. But the town is in too deep and too tied up in their vested bonds of interest to blow the whistle.
Directed by Artistic Director Laurie Steven, this production will weave the company's signature masks and Commedia dell'Arte with the play's delightful wit and savage farce to create a flamboyantly theatrical production that will speak to today's audiences.
A talented team of designers and a cast of twelve will create a stunning production that promises to be the hit of the summer. Rarely seen in North America, Benavente's modern Commedia dell'Arte masterpiece is a wickedly clever satire about self-interest, greed, and corruption in the modern consumer-driven world.
This marvellous new translation is being developed by Odyssey Theatre in collaboration with Catherine Boyle of Out of the Wings. Based in London UK, and associated with King's College London University, they are dedicated to bringing the trove of untranslated Spanish theatre to English-speaking audiences.
---
2018
Lysistrata and the Temple of Gaia
Written and directed by David S. Craig
A provocative, sexual, and funny new play that blends farce, Greek chorus work, and a giant masked goddess to expose our apathy to environmental catastrophe.
---
---
2017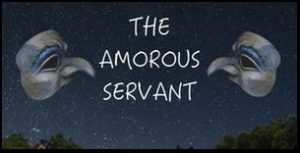 By Carlo Goldoni
Translated by John Van Burek
Directed by Attila Clemann
A Canadian translation of a Goldoni Commedia jewel about the value of integrity.
---
---
2016
The Servant of Two Masters
By Carlo Goldoni
Adapted and directed by Andy Massingham
In this rollicking comedy, the savvy and perpetually hungry servant Truffaldino concocts a scheme to double his wages (and his meals) by serving two masters at once.
---
---
2015
The Things We Do For Love
An evening of three plays inspired by the traditions of Spanish Commedia dell'Arte.
Saving Melisandre
Written and directed by Laurie Steven
Inspired by an episode from Cervantes' Don Quixote
The Love of Don Perlimpìn and Belisa in the Garden
By Federico García Lorca
Adapted and directed by Laurie Steven
Whether You Like It or Not
By Tirso de Molina
Translated and adapted by José María Ruano de la Haza
Directed by Laurie Steven
---
---
2014
The Financier
By Alain-René Lesage
Translated by Laurie Steven and Joanne Miller
Directed by Laurie Steven
A satiric look at society filled with greedy schemers.
---
---
2013
Arms and the Man
By George Bernard Shaw
Directed by Andy Massingham
Shaw's comedy about love and war.