Zonta Club of Ottawa, Canada
Empowering women since 1929
The Zonta Club of Ottawa, Canada is a member of  Zonta District 02, Area 04.
Reach us at Ottawa@ZontaDistrict2.org
---
Below you can find links and short descriptions of some of the different pages of our website. In the menu (above), you can also navigate directly to the page of your choice.
---
Includes the club's organizational chart, designed to engage members at various stages of organizing and management of club activities.
---
History
We celebrated our 85th Anniversary in May, 2014.  Today we can look back with pride on the remarkable contributions the club has made to the Ottawa community as well as to Zonta International over its eighty-five years.  Rather than provide hundreds of dates and events, we will highlight the present and the past in that order. →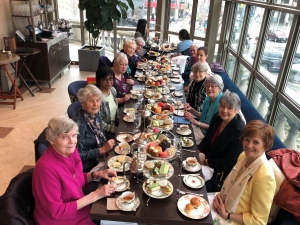 ---
Club Activity
Includes information on the various awards that our club offers, as well as how to apply. Plus, what else have we been involved in? From 16 Days of Activism to ManUp!,  read more here. →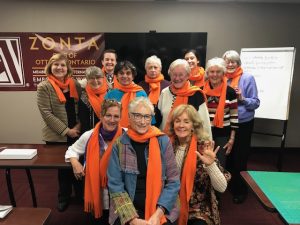 ---
Media
Includes information about the Zontacler, the club's newsletter, compiled and edited by Valerie Hume, as well as Through the Chateau Door, the history of Zonta from 1929-1984 by Valerie Knowles. Also, see news coverage we have had in the past. Click here! →
---